I get asked a lot about what I do, try to explain the basics that I used my SEO skills etc., to promote services and products online, and I get paid a small commission off each sale. This is how I started in UK Affiliate Marketing; however, several years later, I launched my own UK Affiliate Network called Paid On Results.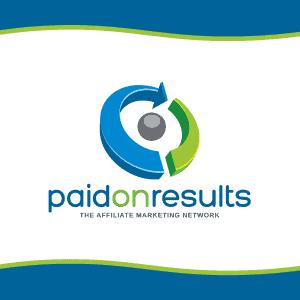 I started work on Paid On Results in 2002 along with Graeme Sandwell, and we launched it fully once the beta testing was over in 2003. We enjoyed working with many companies over the years. It has taught me a lot from both the Affiliate and Network side of the business.
If you want to start in Affiliate Marketing UK, you still want to start with a website. Ideally, you have taken some time to learn SEO to optimise the site to rank for some terms in Google. However, a popular way these days is to be an influencer and introduce people to products and brands they might not be aware of. You can see examples of this around different social media, everything has an influencer just about these days, and they can be found on Facebook, Instagram, TikTok, YouTube etc.
I think the key thing when starting in Affiliate Marketing is to select products and services that offer a decent percentage of commission when you sell them. Avoid the low-ticket items unless you have a lot of volumes and it's a highly competitive niche.
Pick a good Affiliate Network. Lucky, the UK has many to choose from, and most Affiliates will be a member of them all, giving you a more comprehensive range of products and services to promote.
Keep an eye on validated sales. Some Merchants will happily void your commission if their PPC campaign was involved in the journey due to them either not honouring the last click or simply giving more weight to their own promotions and so cutting you out. Suppose that happens a lot. Time to ditch that Merchant and send your traffic to one of their competitors.
Cashback sites dominate the Affiliate landscape these days, and voucher/PPC Affiliates still hold a good market share. However, SEO and ranking on Google still have their place and can result in a nice commission without the additional spending you need to invest as a PPC Affiliate, for example.
If you are thinking of starting your Affiliate journey, I would highly recommend you start with something you are interested in that you could write a lot of pages of content about, but it's not getting rich overnight. It takes a lot of hard work and can be many months before a site even starts to rank but never give up learning, as the skills you get will allow you to promote other products and services down the line.